On Saturday, the Cowbridge Moovers running group participated in the Run Wales Social Running Celebration Relay at Porthcawl parkrun, bringing cowbells and cow-themed kits to create an "udderly amazing atmosphere." The relay, which is touring every parkrun event in Wales, was officially handed over by mutual friend Chris Pratt of the Ogmore Phoenix Running Club, having collected it from Just Run Penybont at Maesteg parkrun last week.
The Celebration relay provides all Run Wales registered groups with a tremendous opportunity to showcase their group, sharing information about their activities and encouraging more people to participate in social running outside of their regular weekly parkrun. We are encouraging groups to support their local parkrun by offering to volunteer as well as run, jog or walk at the relay events.
20/47: Celebration Relay Run Report – Porthcawl parkrun
---
An awesome time was had by all those at Porthcawl parkrun where Cowbridge Moovers hosted the baton relay.
The morning started with the official handover of the baton from Just Run Penybont at Maesteg parkrun via our mutual friend Chris Pratt (Ogmore Phoenix Running Club).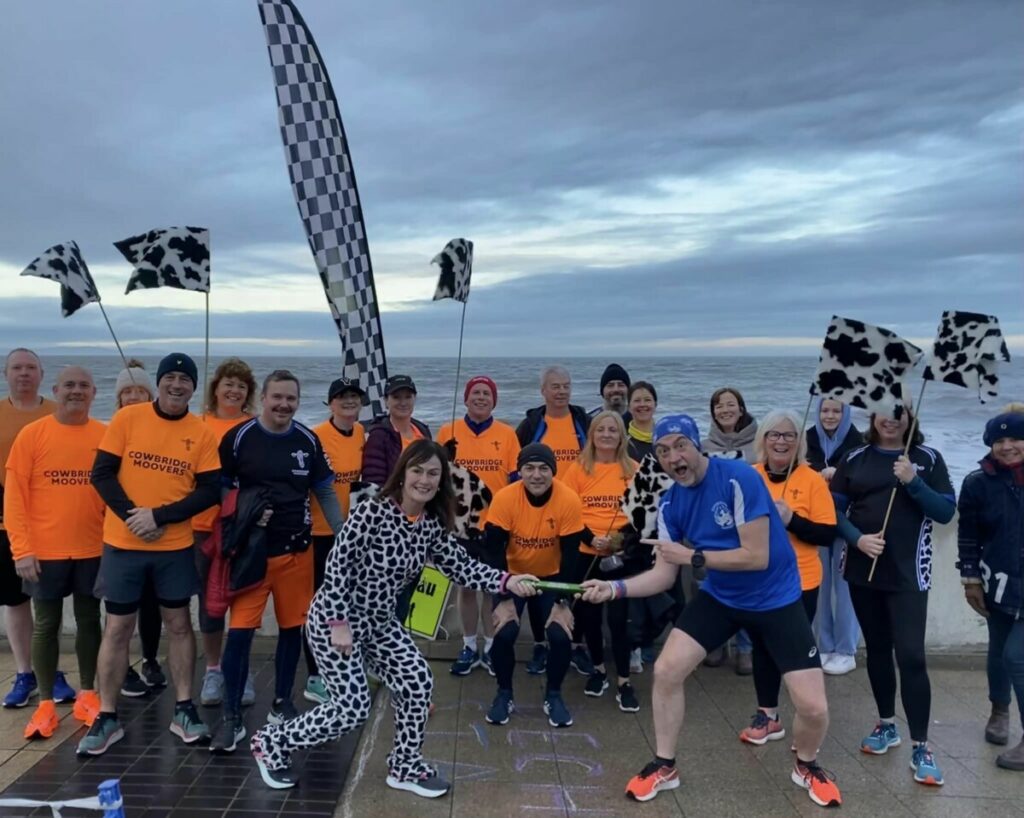 You can see the Cowbridge Moovers like their cow themed kit and yes there were Cowbells too.
23 representatives from Cowbridge Moovers joined to create an udderly amazing atmosphere.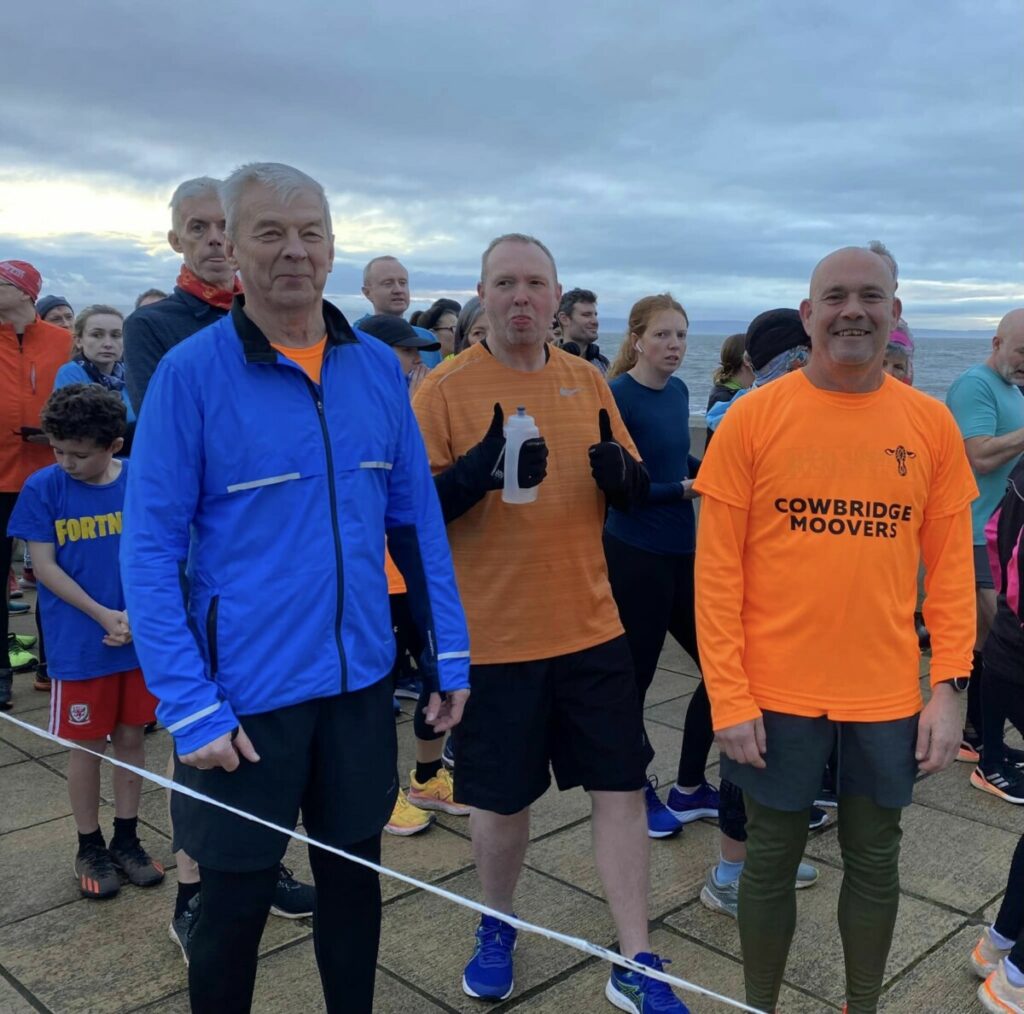 Formalities completed once Event Director Steve Brace had verified authenticity of the baton 😂 and we were good to go!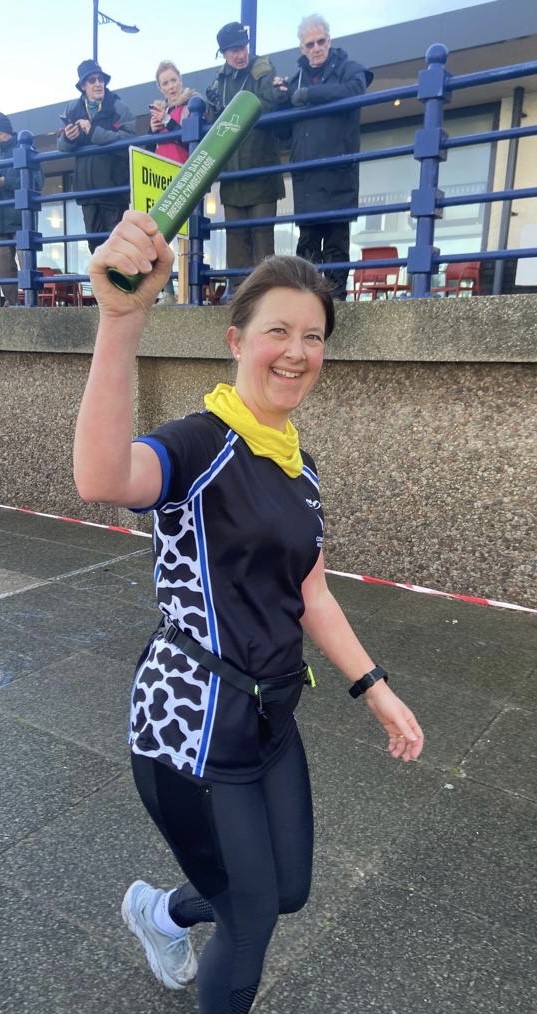 14 Cowbridge Moovers joined in as part of the 366 people running, jogging or walking the course. They successfully managed to pass the baton to all runners!
The course itself is a relatively flat out and back following the coastal path to Rest Bay (home to some fabulous 🏄‍♂️ waves). There's a short loop on grass before heading back to the start.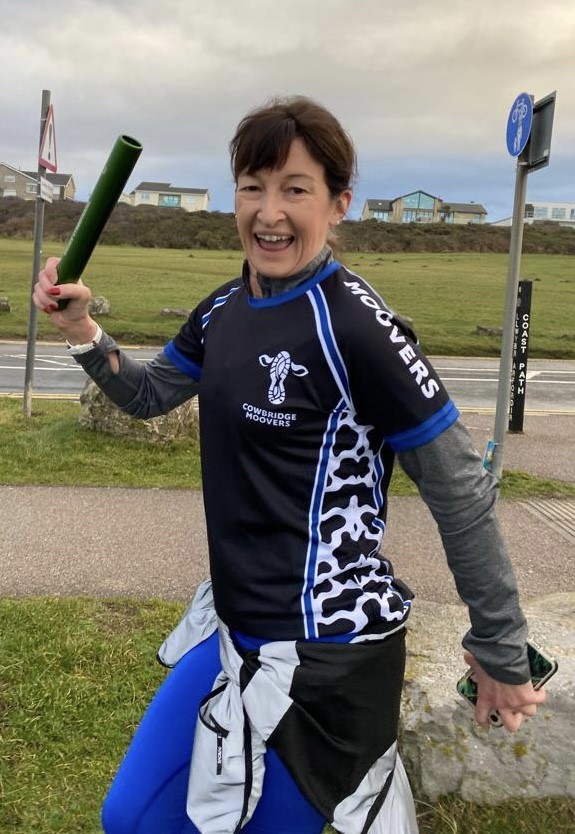 The return follows the road then the lower Esplanade, where there's another loop before the final straight of approximately 200 metres.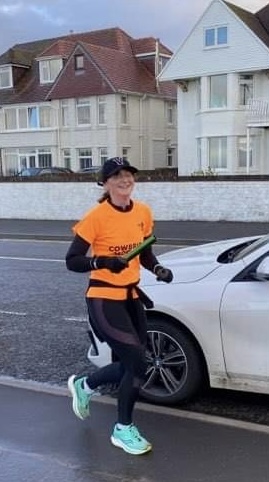 To help people finish strong, the Cowbridge Moovers Cheer Leading Herd had allocated the final marshalling position. You couldn't miss the Moos, cowbells and synchronised flag waving in between "Thank You marshals". Our runners genuinely appreciate the time and effort the volunteers put in.
Sadly no photos of the dancing 💃 🐄 just happy memories.
Of the 366 people ran, jogged or walked, 27 were first timers & 21 recorded new Personal Bests.
The event was made possible by 43 volunteers, including 9 from Cowbridge Moovers:

Jacqueline BRACE • Antony PHILLIPS • Andrew WILKINS • Steve BRACE • Stuart DAVIDSON • David SHEARD • Peter HARROP • James MARKS • Eric HUGHES • Dianna TUDOR • Lynne WALSH • Anthony KAVANAGH • Ken MILLIGAN • Julian STRAKER-JONES • Patricia JONES • Maria LALIC • Charlotte WARREN • Lauren THOMAS • Mark BOWEN • Susan THOMAS • Nicola CORNOCK • Michelle MOLE • Amy DAVIDSON • Joshua DAVIES • Philip HARROWING • Victor GARRICK • Paul JAMES • Joanne WRIGLEY • John HODGES • Helen CANNING • Geraldine TUCKER • Claire MITCHELL • Nicola TUMMON • Nonie HEMPSON • Margaret ROBERTS • Iwan JOHNS • Hannah JONES • Murray JENKINS • Lindsey NEWMAN • Lincoln GARDNER • Noah CHAKRAVARTI • Ezra CRONJE • Lottie MITCHELL
Congratulations to Nicola Cornock on her 50th Volunteering milestone.
For anyone interested in taking a trip to Porthcawl parkrun, the results and a full event history can be found here.
No event would be complete without our coffee, cake/ sausage barm afterwards.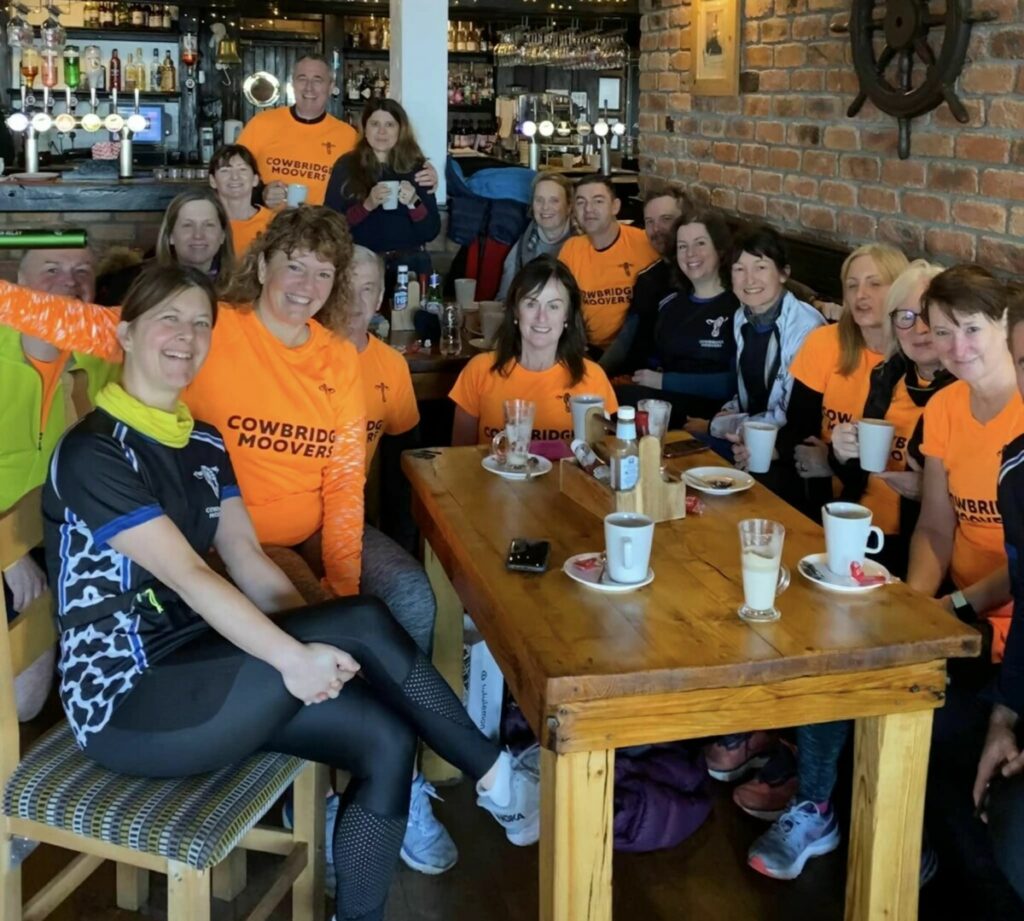 Huge thanks to all the organisers and helpers in creating such a magnificent event.
It's well worth making the trip to one of the relay event parkrun's as the baton makes its way to Cardiff in July'23.
---
Next week, the baton will be heading up the Cynon Valley where Aberdare parkrun will be playing host to the relay as we celebrate all things social running with Aberdare's Resilient Runners and Clwb Rhedeg Hapus.