The Run Wales Celebration Relay headed east to the town of Holywell this week to spread some social running love at Greenfield Valley parkrun.
The Celebration relay provides all Run Wales registered groups with a tremendous opportunity to showcase their group, sharing information about their activities and encouraging more people to participate in social running outside of their regular weekly parkrun. We are encouraging groups to support their local parkrun by offering to volunteer as well as run, jog or walk at the relay events.
2/46: Celebration Relay Run Report – Greenfield Valley parkrun
---
When you arrive in Holywell, little do you expect what lies down a non-descript path in the middle of the supermarket car park!
As someone who has lived a few miles down the road for 17 years and driven up and down that hill (if you know you know) then it was a bit of a shock to see where the start of Greenfield Valley parkrun is.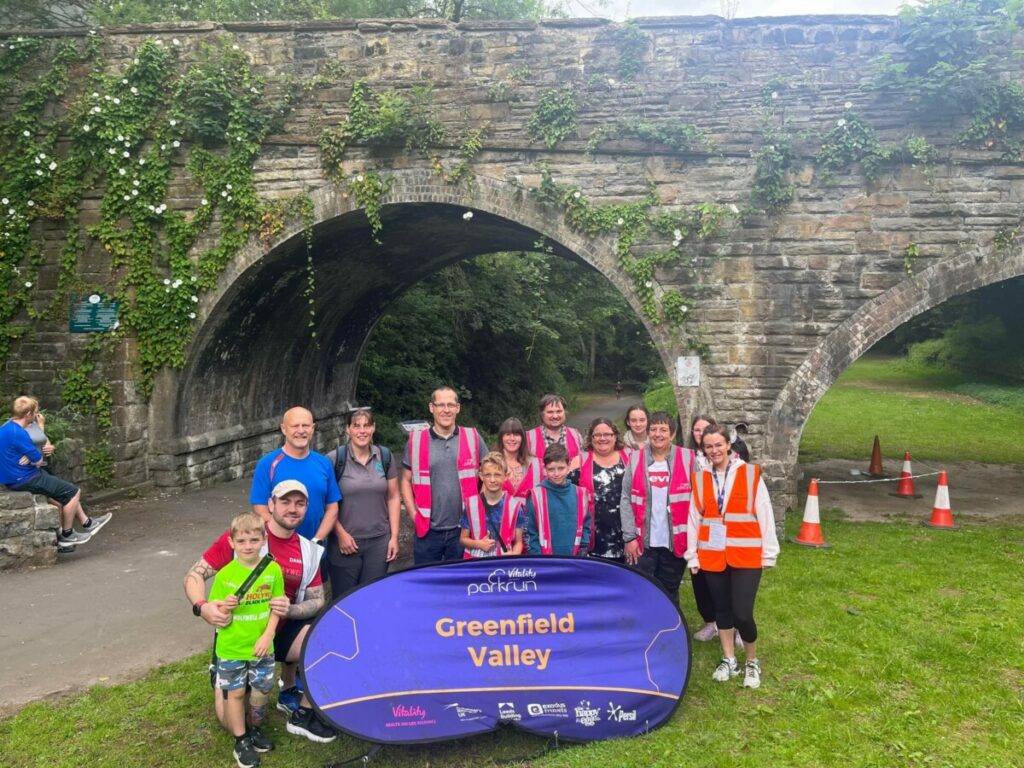 Starting underneath a beautiful bridge on a beautiful sunny day, 47 people waited to begin their Saturday morning activity.
The field was made up of 26 newcomers to the event and as well as local participants there were visitors from Sheffield and a club in South Africa.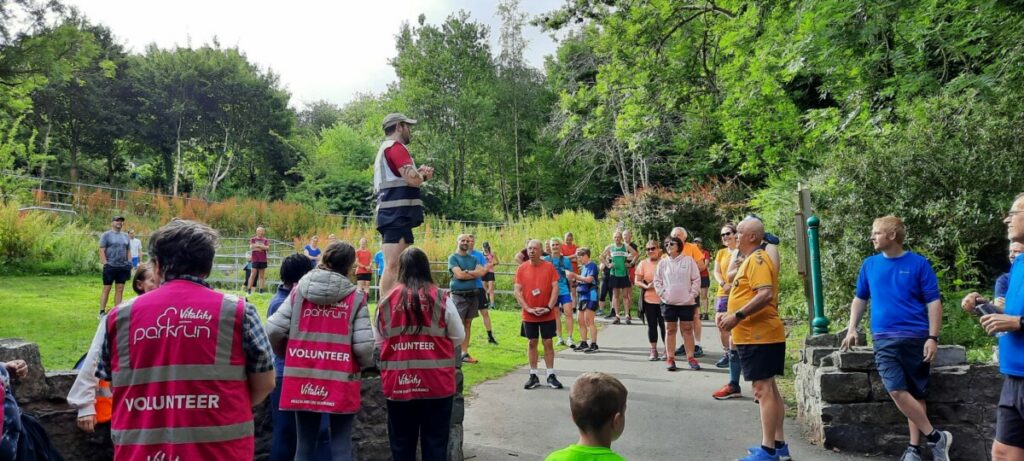 After a warm welcome by RD Dan, everyone was ready to get going including Richard from local club Wrexham AAC who was running with his daughter in her buggy and wife Laura.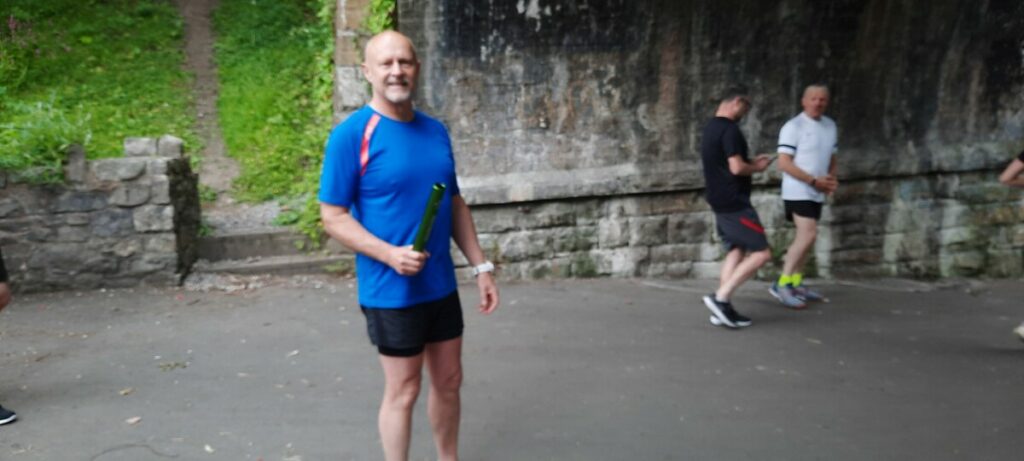 So we were off, a glorious route along a winding downhill path through the trees and descending down into the heritage valley. At the bottom you take a slight turn to pass the Greenfield Valley Heritage Park, a great place to visit with the family.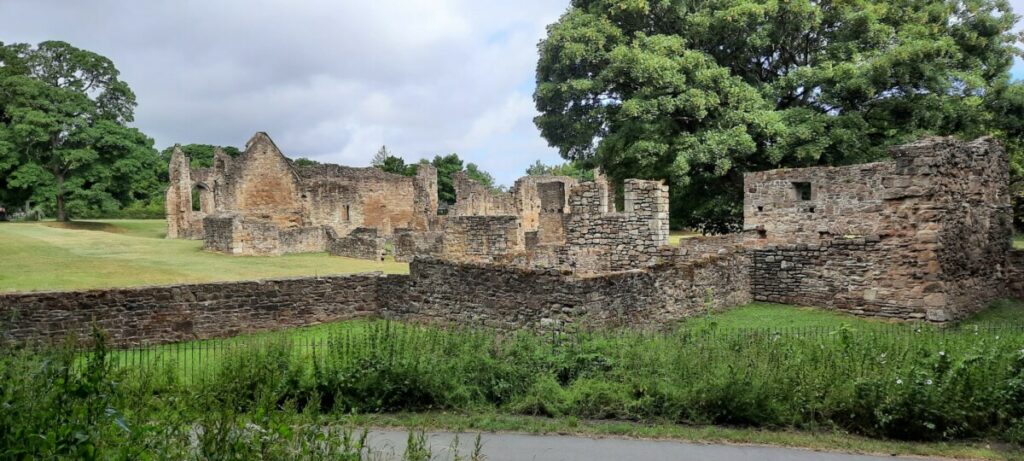 Heading back up the path you then follow the twists and turns of a couple of off-shoots that give you a fantastic view of the abbey and a beautiful lake.
The path then winds back up the valley to the finish where you're received with a warm welcome and lots of encouragement.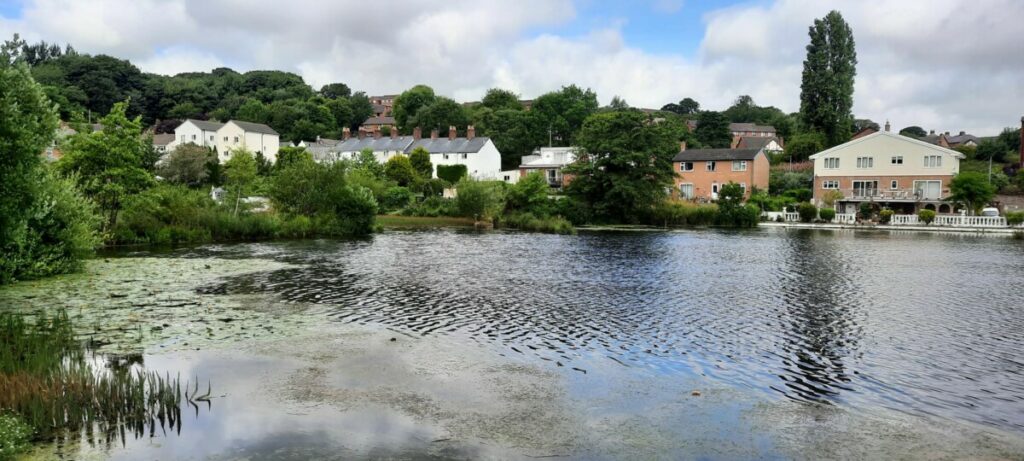 The route is fantastic, the marshals and volunteers were superb. This is a gem of a parkrun that deserves more visitors to come and appreciate the hidden Flintshire course.
47 people visited Greenfield Valley parkrun this week, of which there were 4 pb's and 26 newcomers.
We are very grateful to the volunteers who made this event happen: Victor APSLEY, Harri COCKBURN, Mark COCKBURN, Michelle GELDER, Bethan HUMPHREYS, Cara JONES, Kim JONES, Rachel KYRKI, Blake LLOYD, Grace LLOYD, John PEARSON, Clair PRESFORD, Mark PRESFORD, Albie-Junior THOMAS, Daniel THOMAS, Sienna THOMAS, Sandra WILLIAMS, David YOUNG
---
Next weekend, the relay will be visiting Wepre parkrun, so join the fun and find out more about social running opportunities in the area!
The Run Wales team would love to hear from any other social running groups in the area or anyone who is interested in establishing a new group.
---
The relay baton continues its journey to every parkrun in Wales, courtesy of our amazing Run Wales groups, as they celebrate and share the joys of social running. You can follow the baton's progress and find out how to get involved as it continues its journey towards a big finish with a mass participation event next year!