We are pleased to introduce our Run Leader Champions!
Our Run Leader Champions are here to support the development of qualified Run Leaders within our registered running groups, whilst also mentoring and helping novice leaders. They play a key role in promoting social running and Run Leader opportunities within their region.
They support our amazing network of Run Wales Run Leaders in a variety of ways: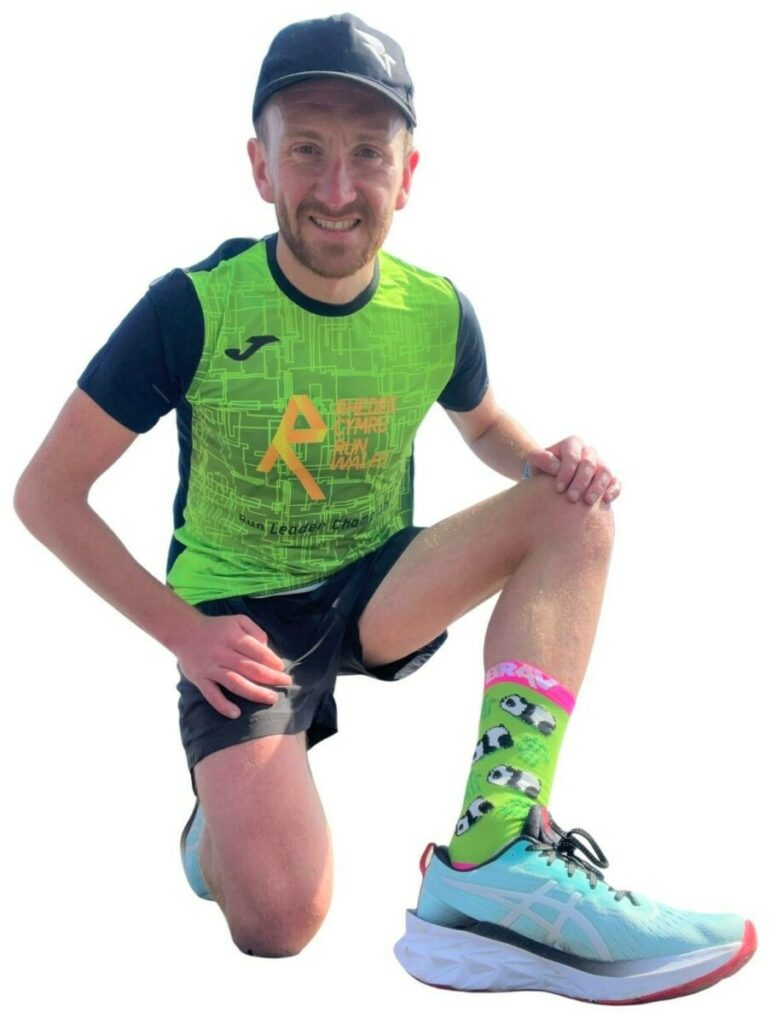 Advocate the Leader in Running Fitness (LiRF) programme and leader support systems
Support, encourage and mentor new and novice Run Leaders
Share their knowledge and experience to help Leaders support their groups
Be a point of contact for questions and queries
Inspire and motivate leaders to join the Run Wales LiRF network
Promote interactions and answer queries within the Run Wales LiRF network
Identify local runners to become Run Leaders (undertake LiRF training)
Meet your Run Leader Champions
---
Region: RCT
Drew Edwards
Dragons Running Club
Region: Cardiff
David Sinclair
Moti Albany Road Run Club
Region: Cardiff
Nic Clarke
Roath Park Runners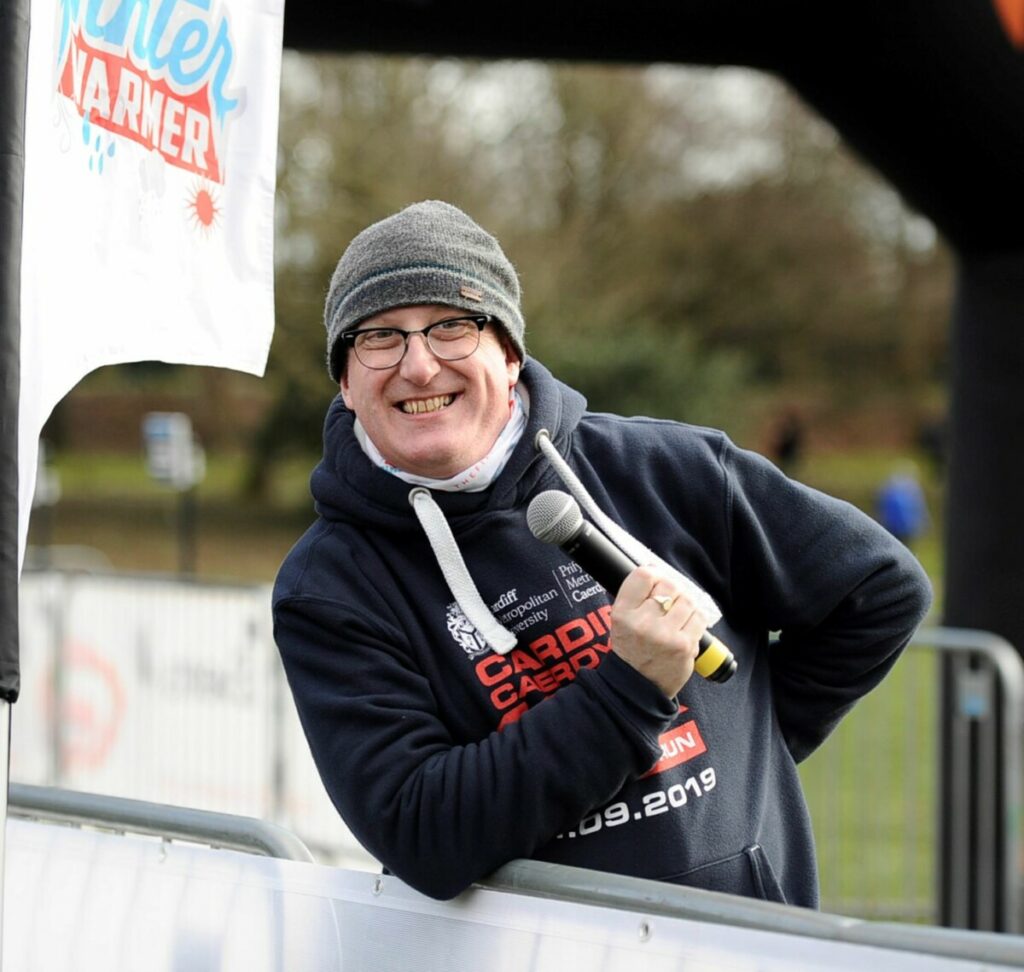 Region: Vale of Glamorgan
Julie Broughton
Beyond Running Fitness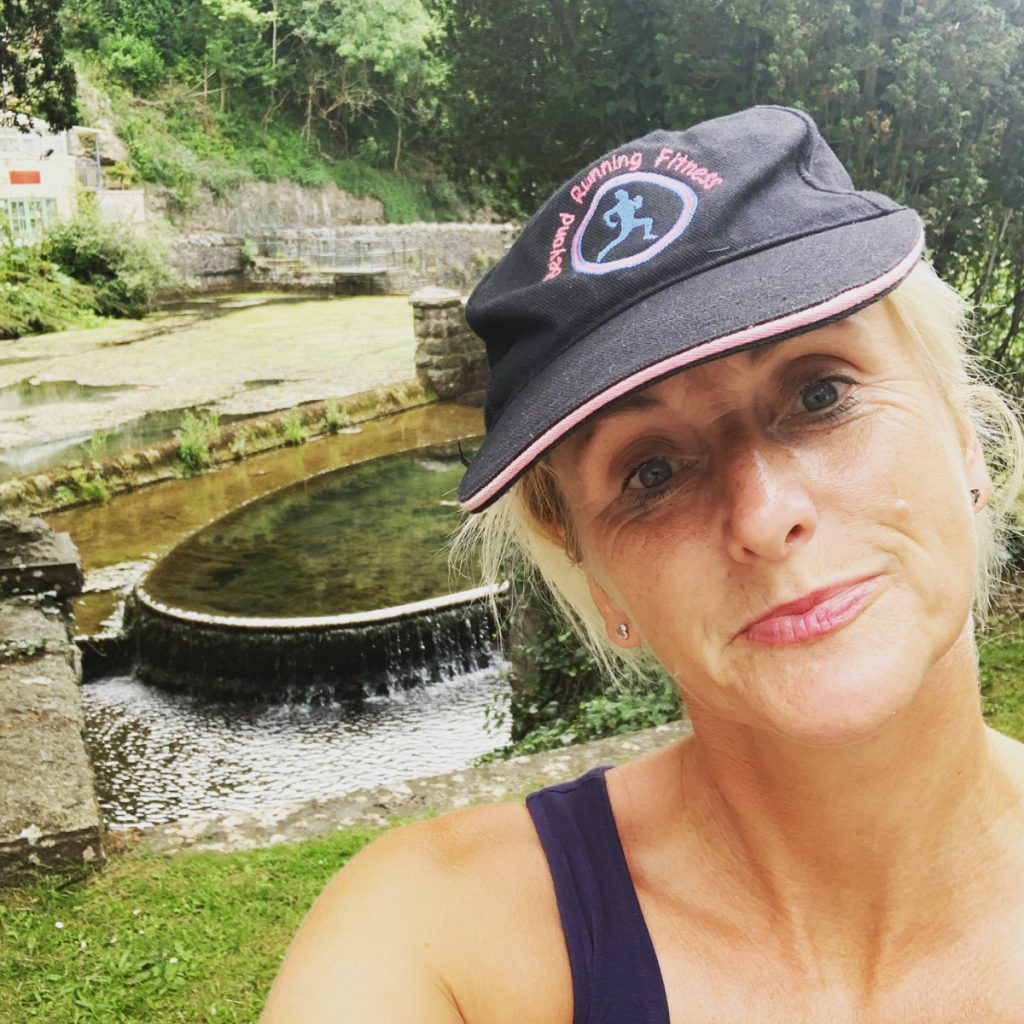 Region: Vale of Glamorgan
Claire Louise Thorne
Seriously Mad Runners
Region: Bridgend
Stephne Puddy
Just Run Penybont
Region: Bridgend
Emma Marshall
Just Run Penybont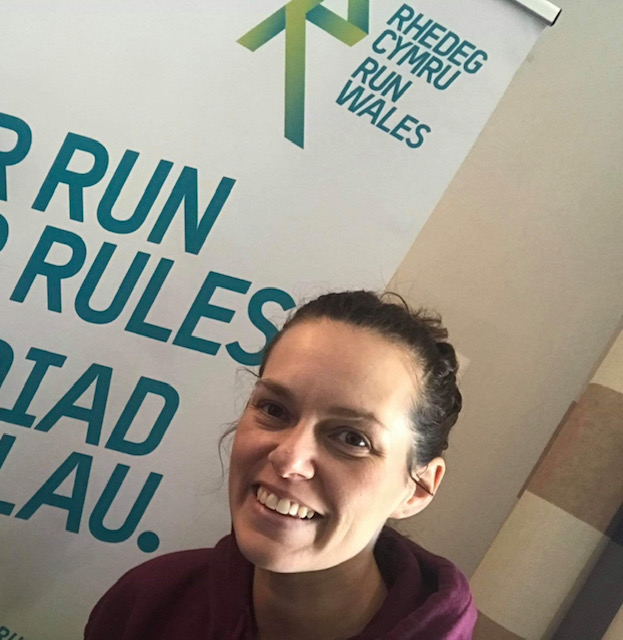 Region: Swansea
Michael Roderick
Tri Hard Harriers Running Club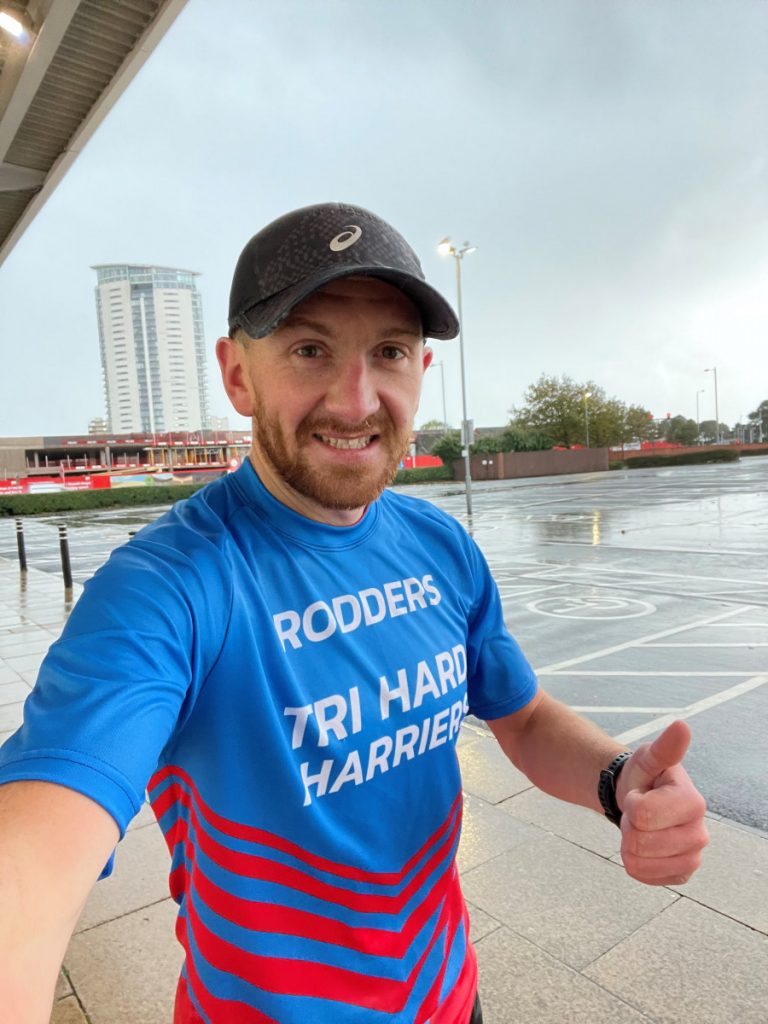 Region: Anglesey
Josie Rhisiart
Môn Milers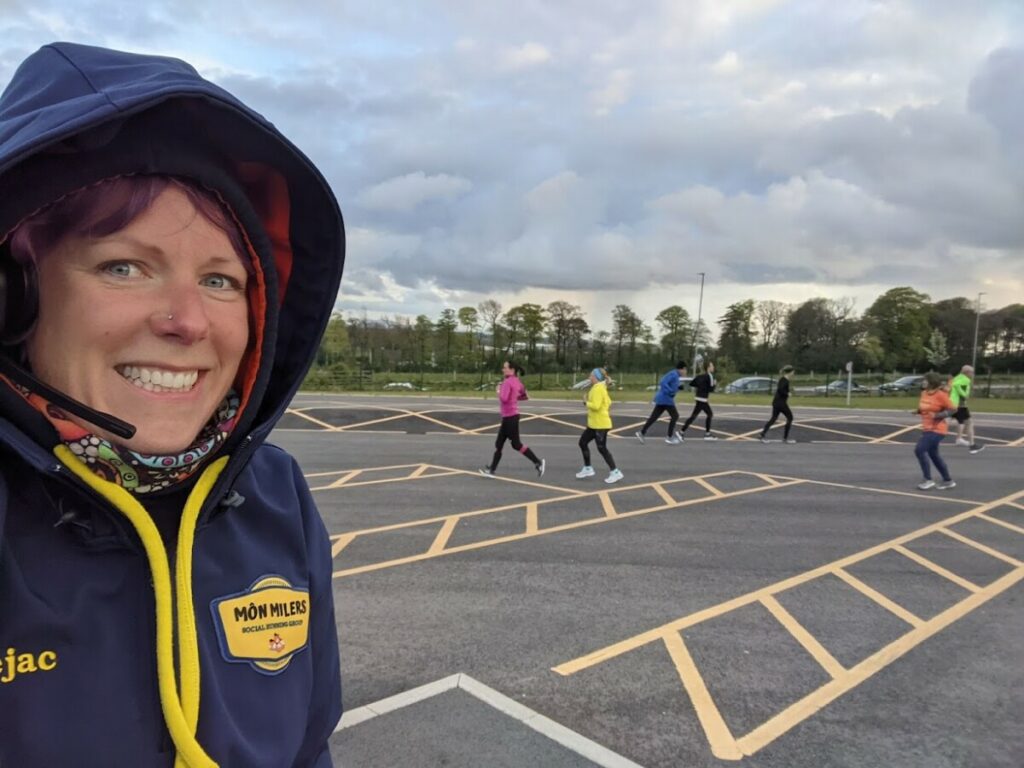 More about our Run Leader Champions
---
Drew Edwards – Run Leader Champion for Rhondda Cynon Taf
Dragons Running Club
I've been running since August 2018. My first run was the Aberdare parkrun and it was such a struggle. I couldn't believe how difficult it was to run 5km. Since then I've done some amazing things considering that I am only just on my third year of running. I've completed my LiRF and CiRF training and become certified to level one and two standard by the Lydiard Foundation. I've run up to half marathon distance and completed numerous 10kms.
My favourite race is the Cardiff Half. I love chatting when I'm running and it feels like you are running with thousands of your closest friends. You just can't beat the atmosphere. It is like the whole of Wales has turned out to support you. Just an amazing feeling and I was able to share that with the 100 Club in 2018 as a run leader.
I just love being a run leader and I get so excited when the people that you support do things that they never thought possible.
More about Drew: Twitter: Drew_Running | Instagram: Dual_Running | YouTube: DualRunning
---
Dave Sinclair – Run Leader Champion for Cardiff
Moti Albany Road Run Club
Hi my name is Dave, I'm a qualified Coach and Leader in Running Fitness and I live in the metropolis that is Cardiff.
I started running about 11 years ago, doing couch to 5K in my local field just running in circles on my own. I started because I was overweight and had high blood pressure. Running soon became my absolute passion and still is.
I started coaching Moti run club a few years ago now and it is my absolute passion and it gives me a huge sense of fulfilment. I was lucky enough to be awarded Run Wales Group Leader of the Year 2019.
I started coaching Moti run club a few years ago now and it is my absolute passion and it gives me a huge sense of fulfilment. I was lucky enough to be awarded Run Wales Group Leader of the Year 2019.
Along with Lucy Marland and a few other friends I started the Big Social Run Cardiff and I can't wait until we can start these events again, hopefully in the not too distant future.
I love anything from 5k to ultra, my home is on the trails and in the hills, and I'm passionate about showing that runners of all abilities can enjoy trail running and exploring the hills and trails and having fun.
More about Dave: Twitter/Instagram: @cardiff_dave
---
Nic Clarke – Run Leader Champion for Cardiff
Roath Park Runners
Hi, my name is Nic and I live in Cardiff.
They say every journey starts with 1 small step and who knows where that journey will end?
I have been involved with running for more than 25 years, either as a Marshal, a Volunteer Coordinator, Event Manager, Race Director, or a Race Commentator (sometimes dressed as a penguin)
Throughout my career the one thing I didn't really do was Run!
In April 2020, with time on my hands I decided I would try and run, leaving the house in the early morning so I wouldn't be seen and gradually over the month I completed my own version of Couch to 5k.
With the support of friends that 5k became a 10k, then a Half Marathon and by October a Full Marathon. This has continued into long distance virtual challenges including Lands End to John O'Groats and the Wales Coastal Path, the in October 2021 London Marathon.
As an over 50 male, I find running has given me a number of benefits both in my physical and mental health and I would like to be able to support others on a similar journey.
I qualified as a Leader in Running Fitness and have worked with groups of new runners starting their journey on C25K. I am looking to further develop my own coaching skills with a CIRF qualification.
I am delighted to join the Run Leader Champions to continue to support other runners.
More about Nic: BLOG – 1small-step.com
---
Julie Broughton – Run Leader Champion for the Vale of Glamorgan
Beyond Running Fitness
I am 54 years old and have run 1 ultra, 10+ marathons and numerous 10k and 5k's and a couple of triathlons. I just love running!
I started running in my late 30's. In the last few years I have completed my LIRF and then my CIRF, the Vale disability course and I have Qualified as a Personal Trainer and set up my own Business. Off the back of this I started a running club called Beyond Running Fitness. I lead regular runs each week which incorporate out and backs, hill fartlek, speed and tempos to add variety . There are also regular technique sessions. These session are adapted for beginners to seasoned runners. I find we tend to have a lot of runners with anxiety, depression and some with Post Natal Depression so the more support we can offer with adequate run leaders and coaches the better.
We run a yearly couch to 5k which has proved a popular way of getting people active.
We have 2 CIRF ( coaches) and one in training and 8 LIRFS so we are able to offer lots of support to runners at each session.
More about Julie: Twitter: @run_fitness |Instagram: Beyondrunningfitness & BRF_ running _club | Facebook: Beyond Running Fitness & BRF running club | Email: Beyondrunningfitness@gmail.com & brfrunningclub@gmail.com
---
Claire Louise Thorne – Run Leader Champion for the Vale of Glamorgan
Seriously Mad Runners
My name is Claire Louise and I am one of the founding members of Seriously Mad Runners.
I started out doing all the admin side of the group and progressed to plodding along at run sessions, completing 5kms and two 10km events.
SMR have run two C25k groups in partnership with the Vale Sports Development team and we were about to start a third but unfortunately Covid has stopped this.
The C25K groups were predominantly aimed at those with disabilities and I have undertaken various courses in disability inclusions in sport, Mental Health Awareness in sport as well as Safeguarding courses.
Two years ago I took the LiRF course. I wanted to show others that it doesn't matter what size, shape and ability you are, you can still take part and everyone is welcome to join our sessions.
This year I will be studying towards the CiRF qualification which unfortunately has been delayed, again due to Covid.
More about Claire: Instagram: Claire_louise1980 |Facebook: Claire Louise Thorne | Email: seriouslymadrunners@outlook.com
---
Stephne Puddy – Run Leader Champion for Bridgend
Just Run Penybont
My name is Stephne Puddy and I am one the co-founders of #JustRunPenybont.
I started running after a health scare, spending 8 days in hospital made me realise changes had to happen. Work/Life balance was a huge factor, but so was a poor diet and exercise. After completing a 0-5k group with Emma Marshall, from there I didn't look back.
We established #JustRunPenybont in September 2018 with the aim to encourage people to get active. We don't care how far or how fast, it's about getting up and out the door. Seeing peoples journey and the transformation it makes to their lives is a huge motivation for us. On top of that the friendships that form, they are like the icing on the cake!
I hate running up hill, however for some reason chose Snowdon Marathon to be my first – and I loved it, a favourite run for sure. The views made some of the hills worthwhile! More locally to home I love any adventure run through lanes, along the coast, in forestry – exploring new areas – usually on a Sunday and usually involve getting lost.
More about Stephne: Twitter: @ladypuddy | Email: justrunpenybont@gmail.com
---
Emma Marshall – Run Leader Champion for Bridgend
Just Run Penybont
My name is Emma Marshall. I have been a run leader for 4 years. My running journey started in 2013 when I was going through a really tough time. I had a new baby and I had lost my mum to cancer and was really struggling day to day. I found that running really helped me with my mental health and with the grieving process.
In 2015 I took part in 'Run 4 Wales's 100 Club' and met loads of amazing people. All of them had such inspiring stories. It was then that I decided I wanted to help others with their running and in 2016 I became a Run Champion for Run Wales and became a Run Leader. Since then I have helped 100's of people complete 0-5k, been a run leader for Cardiff Half training sessions and Alfie's Army.
In 2018 I co-founded 'Just Run Penybont' with Stephne Puddy, a social running group focused on using running to help people's mental health & wellbeing. Just Run Penybont has been my biggest running achievement to date. Helping them reach their goals and seeing how running changes their lives and wellbeing, is absolutely amazing.
More about Emma: Twitter: @EmsyLouBear | Email: justrunpenybont@gmail.com
---
Michael Roderick – Run Leader Champion for Swansea
Tri Hard Harriers Running Club
Hi my name is Michael Roderick, I am one of the founders and chairman of Tri Hard Harriers Running Club and I'm also a qualified Leader in Running Fitness.
I started running 16 years ago taking part in the original Swansea Bay 5k Series and literally got the bug straight away.
Since 2011 I have been taking part in longer distance events such as Half Marathon's & also been lucky enough to have run the famous London Marathon 3 times amongst some other special events, including running the wonderful Barcelona Half Marathon last year on my 30th Birthday!
I have always had a passion for running and love helping others achieve their goals and ambitions as well as my own, so myself along with a close group of friends decided to set up Tri Hard Harriers as a social running group in January 2020.
In just 12 months (mostly in lockdown!) we have now grown from 5 members to become a Welsh Athletics affiliated running club with over 75 members of all ages & abilities and an incredibly supportive family feel around the club!
I have always loved the rewarding sense of achievement you get from running, and even more so when you are doing it with friends or helping others to achieve things they never thought were possible.
I now love all things running whether it be short distance, long distance, racing, trails or even mountain running (and a bit of triathlon too!) I really find it helps me relax, clear the mind and improve my fitness. Now I'm more than happy to help any other runner also find their love for it too!
More about Michael: Instagram: @mikerod_therunner
---
Josie Rhisiart – Run Leader Champion for Anglesey
Môn Milers Social Running Group
Isn't it amazing how running can change your life?!!! I spent over 40 years convinced that this body was NOT made to run. It didn't seem to matter how much effort I put into it, running always felt awkward and I was always rubbish at it, yet here I am – a qualified Coach and Leader in Running Fitness, winner of the Run Wales Leader of the Year 2020, founder and Event Director of Nant y Pandy parkrun, founder of the Môn Milers Social Running Group and now a Run Leader Champion too!
It all began when, as a size 22 struggling mentally and physically, my twins started full-time education and I challenged myself to try the Couch to 5k programme. I seriously struggled to run for 60 seconds and couldn't imagine ever being able to run a whole 5km – further than I had ever run in my life. However, in less than a year, I had lost over 6 stone in weight and completed my first half-marathon event.
Over the following years, my times got faster and distances got longer as I progressed through marathons (missing a qualifying time for guaranteed entry into the London Marathon by 90 seconds 😬) and to ultra marathons. My greatest running achievement was completing the mighty 3 day, Ring O' Fire Ultra, following the 135 mile Anglesey Coastal Path around our beautiful island.
I am passionate about making running accessible to all, through proven programmes such as C25K, great support and friendly, welcoming running groups, which all rely on our brilliant Run Leaders! I absolutely love helping others discover (or recover) their running mojo, whether that is through conquering their first 5k or 50k, on the roads or out on the trails. Running has so much to offer – it isn't just about times and paces! We simply need to help people find what lights their running fire and support them to achieve whatever goals they choose, which is the ethos behind the Môn Milers. We hope that Run Leaders and group members will inspire each other to enjoy running in whatever form suits them and, together, we can celebrate every success along the way.
More about Josie: Facebook: Mon Milers | Email: monmilers@gmail.com | Instagram: Monmilers
---